Why Choose Malta for Dental Treatment
More and more patients are traveling to Malta to have their dental treatment carried out due to the significantly lower professional fees when compared to most other countries and the peace of mind that they are receiving exceptionally good standards of dental care.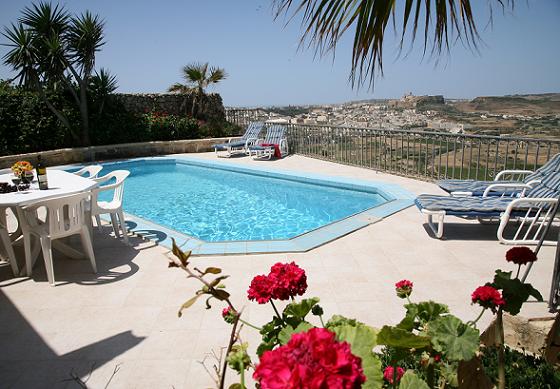 Farmhouse Residence
image: www.viewingmalta.com, image credit: Bella Vista
The sunny climate combined with the warm and welcoming hospitable Maltese community are a great bonus, over and above the high quality of dental and medical services offered in Malta. Being located in the heart of the Mediterranean, most European countries are only a short flight away. In fact it is only three hours flying time from the UK and just an hour or so from central Italy.
Most overseas patients recount that the money they would have had to spend to have their dental treatment done in their home country was enough to combine a holiday with all their dental treatment done in Malta. Should any query arise regarding the dental treatment received or about the details of follow-up care when a patient returns to his/her home country, correspondence by email or a skype call usually does the trick.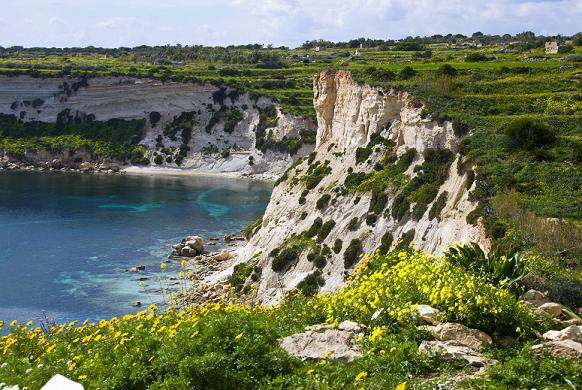 Coastal Scene
image: www.viewingmalta.com
A major local advantage is the fact that all dental students graduating from the University of Malta would have received individual attention since the Faculty of Dental Surgery only accepts six EU and two non-EU students per year. The duration of the course is five years full-time, culminating in the Final Examination leading to the award of a Bachelor's Degree in Dental Surgery, during which a foreign dental examining professor (usually from the UK) comes over to Malta and joins the board of examiners to assess in the examinations of the final year dental students. As the foreign examiners themselves have remarked in the past, the level of knowledge and competence of the dental graduates in Malta is very high and would easily fit in the top 20% range of the UK dental graduates.
Malta boasts state of the art private dental care centres and all dentists are trained according to the required EU standards. Furthermore, Malta ranked fifth in the World Health Report of 2000, the first-ever official ranking of the performance of health services, which looked at healthcare systems on an international scale. Therefore patients know that they are being taken care of by adequately trained and trustworthy dental surgeons and this makes them feel safe and comfortable.
Maltese Food

image: www.viewingmalta.com

Kayaking

image: www.viewingmalta.com
Why choose MySmile for Dental Treatment
At MySmile Dental Care Centre you will be taken care of by qualified dentists and supporting staff carefully selected to offer you the best in dental care. We are a friendly dental team consisting of dentists, dental surgery assistants and receptionists. Altogether, we work as a team to provide you with the best possible care and services, and we always do our best to make our patients feel at ease and tackle any of their fears or concerns. This is what makes MySmile Dental Care Centre stand out from other dental practices.
All MySmile dentists continue to attend dental conferences and lectures, both locally and abroad, to further ensure that the latest innovations and advances in dentistry are implemented at MySmile Dental Care Centre.
Snorkelling


image: www.viewingmalta.com, image credit: Paolo Meitre Liberatini

Wied l-Ghasri

image: www.viewingmalta.com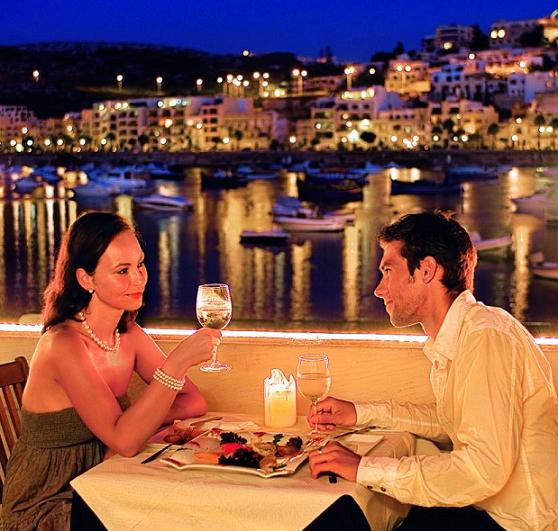 Romantic Dining

image: www.viewingmalta.com