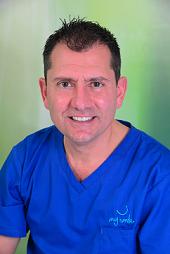 Dr Evan Camilleri
graduated from the University of Malta in 1990. Evan enjoys hard work and serving others. His charisma amongst his patients has earned him their trust. During his free time you can usually find him serving the youths in the village at the local football nursery where he is again a hard working committee member on many occasions involved in meeting youths and parents to help out in the development of the kids at school and in general. Evan is married to Lucienne and they have two boys, Andre and Daniel.

Dr Cher Farrugia has been working in private practice since she graduated from the University of Malta in 2012. She finds her career to be very rewarding and is extremely dedicated to her patients' wellbeing. Cher believes that explaining the process to her patients puts them at ease. She has also taken a keen interest in the latest innovative research in the field of dental surgery. In her spare time, Cher enjoys travelling and trying out new cuisines, reading, watching movies and going out with friends.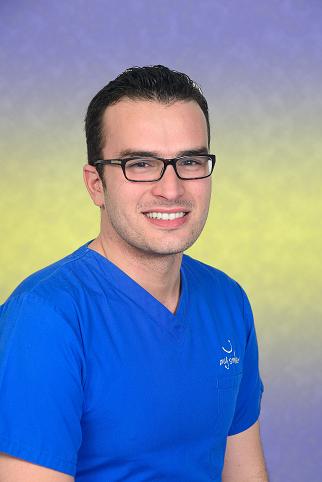 Dr Jan-Marc Muscat
is our visiting specialist orthodontist. He qualified in 2006, and has been practising locally within the government health service and private practice settings. In 2008 he obtained Membership in the Joint Dental Faculties of the Royal College of Surgeons of England and in 2013, following a three year training programme sat successfully for his M.Sc. in Orthodontics passing with distinction. In the same year he also obtained Membership in the faculty of Orthodontics of the Royal College of Surgeons of Edinburgh. In his free time he enjoys reading biographies, travelling, and the odd bit of cooking.